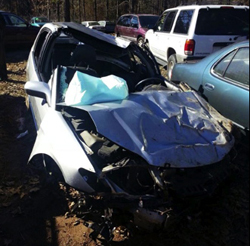 DamageMAX is owned by an independent group of automotive professionals that buy damaged vehicles throughout the Continental United States. We buy Damaged Cars and resell them to interested buyers via a live competitive bidding environment which yields the highest possible return. Because we can sell the vehicle in multiple sales channels in every state, and we have facilities that enhance the vehicle cosmetically and mechanically if needed, we can pay more for your damaged vehicle.
For the best price on your damaged car, call DamageMAX because we pay the MAX!
Call (888) 629-2137 for an instant cash offer on your damaged car or truck or visit www.damagemax.com
DamageMAX will be any competitors offer on a damaged car or truck – anywhere in the USA.
Call DamageMAX.com for the best price on a damaged vehicle today!