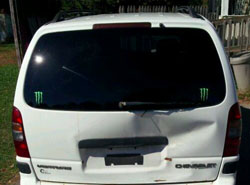 A very common question we get here at DamageMAX is… can you still sell a car if the registration has expired. YES YOU CAN! The registration is something nice to have if you want to drive around and not get pulled over, but if you stopped driving it and its been sitting in your garage you don't need to renew before you sell.
DamageMAX buys ANY WRECKED, BROKEN or PROBLEM vehicle – anywhere! Call 888-629-3127 or visit damageMAX.com today. Certified DamageMAX Buying agents are standing by 7 days a week to give you a FAST, FREE, NO OBLIGATION quote on your wrecked vehicle. Just send over pictures and we will make you an on the spot offer for your wrecked vehicle. We can even get you the money as early as THE NEXT DAY! If you decide to sell to us DamageMAX will even pick up your wrecked vehicle FREE of charge!
DamageMAX is the leading national buyer of damaged, broken and problem vehicles in the USA. For more information, visit www.damagemax.com and experience the DamageMAX Difference!