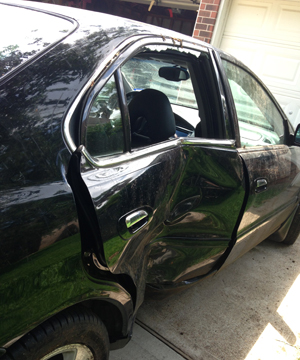 You wrecked vehicle has been sitting in your driveway for weeks. You have been shopping around all the normal places and it seems that your car has no trade-in value, right? WRONG. DamageMAX will pay top dollar for your wrecked vehicle AS IS.
Call 888-629-2137 or visit DamageMAX.com today for a FAST, FREE, NO OBLIGATION quote. Certified DamageMAX agents are standing by to receive your inquiries today. Not only will DamageMAX pay you top dollar for your wrecked vehicle we will pick it up and tow it away for FREE.
DamageMAX is the leading national buyer of damaged, broken and problem vehicles in the USA. For more information, visit www.damagemax.com and experience the DamageMAX Difference!