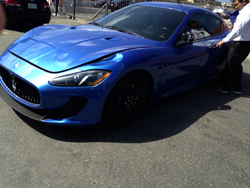 2014 has been one of the coldest, snowiest years on record. Don't let winter storms cost you money. If you've been in a weather-related car accident, you're not alone. You won't be alone at the body shop either. Get in line – everyone has been affected by the weather and body shops can't keep up with demand. You re going to be stuck without a car for weeks if you elect to repair your damaged car. Don't fix your damaged vehicle, sell it as-is to DamageMAX.com.
Selling your accident car to DamageMAX – is the best deal. You can retain the repair check from your insurance company and sell your car damaged car for top dollar. Your insurance company will like it anyway – they don't have to pay for your rent-a-car! Sell your wrecked car to DamageMAX today and you'll be in a new car tomorrow – maybe you can buy a 4X4 next time and beat the weather!
Call (888) 629-2137 or visit www.damagemax.com for an immediate cash offer.
DamageMAX pays the MAX, for wrecked cars and trucks.