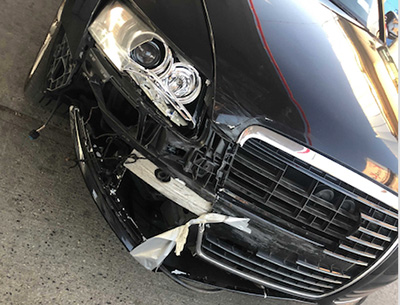 First question… how does one get into the predicament of having to dispose of a damaged late model vehicle ? While no two stories are the same, we have found there is generally a common theme - no insurance coverage!
Here are the TOP 10 Reasons people sell a wrecked vehicle:
Coverage lapsed (missed payment) – No insurance coverage
Accident was your fault – No Collision coverage
You are not at fault but hit by an un-insured driver – No uninsured motorist coverage
Unauthorized Driver wrecked your vehicle, again Claim denied by your carrier
Car stolen & recovered – No Theft Coverage
Hail Damaged Vehicle – No comprehensive coverage
Flood Damaged – No comprehensive
Fire/smoke Damage – No Comprehensive
Vandalism – No comprehensive
Mechanical failure (engine/transmission) – No warranty coverage
It's highly unlikely that you will ever find a private buyer for a damaged or disabled vehicle and there are only a few sources that will give you a fair price for a late model damaged car or damaged truck. If you take anything from this blogpost, DO NOT call a junkyard if your car is newer than 2014. You are going to get "scrap value" which is a discounted rate by the ton. It's purely based on the weight of your vehicle, not the value of the sellable parts that will be remarketed to collision shops, exporters and parts suppliers that service domestic and overseas markets. Many end-of-life vehicle buyers will tell you to stay away by their name. To name a few:
JunkCarExperts.com
JunkCarZone.com
Peddle.com
CarBrain.com
SellMax.com
PullaPart.com
To get the most money for any wrecked or non-running late model vehicle click here. We reach the largest audience of vehicle exporters, rebuilders and new and used car dealers that are interested in vehicles that can be made running again.
Permalink
|
|