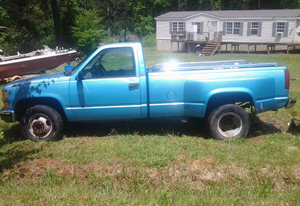 You've had your car since 1993 and its been great…until the past 18 months. Suddenly everything that you loved about it is being out weighed by the engine that keeps dying, by the AC shutting off and the radio just shorted out. You are ready for a new car but who is going to buy a 20 year old car with serious issues? DamageMAX will.
Call 888-629-2137 or visit damageMAX.com today to receive a FAST, FREE, NO OBLIGATION quote on your vehicle. No matter what the age or condition of your problem vehicle DamageMAX wants it, and will pay top dollar for it. Not only that but if you decide to sell to damageMAX we will even pickup your car and tow it away for FREE! Does that make your head feel any better?
DamageMAX is the leading national buyer of damaged, broken and problem vehicles in the USA. For more information, visit www.damagemax.com and experience the DamageMAX Difference!