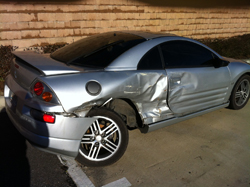 Your wrecked vehicle is worth nothing to you when its not drivable, but it's worth hundreds – maybe thousands of dollars to DamageMAX as-is.
Today there is tremendous demand for recycled autos to be rebuilt, for parts and even for the steel. A significant number of damaged automobiles are exported countries that need automotive parts & scarce electrical components. DamageMAX is a major supplier to these buyers and the first to bring this marketplace to directly to consumers with damaged cars.
DamageMAX pays top dollar for damaged, broken and problem vehicles anywhere in the USA. Repairing a wrecked vehicle is an expensive financial decision. Don't make it a hasty one! Educate and arm yourself with with the power to make the smart choice. DamageMAX is a new option for people with wrecked vehicles & a better alternative. Not until today did the consumer have the option of selling their wrecked vehicle for a competitive price. Yesterday the vehicle was "abandoned" or given to the body shop or the tow yard for literally pennies per pound. Today, you can call DamageMAX for an on the spot price quote before you invest your hard earned dollars repairing your used vehicle and cash out.
Don't sell your wrecked vehicle to the body shop. Call DamageMAX for a competitive price quote and get a competitive offer and cash today!
Call 888-629-2137 or visit damagemax.com for a fast, free price quote.