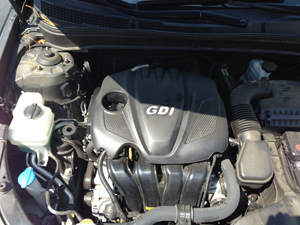 You've taken great care of your vehicle but one day you walk outside and it won't start. You get it towed to your local shop to get it fixed and after a basic diagnostic check the mechanic still does not know what is wrong with it. He tells you he can tear it down and take an in depth look but its going to be hundreds of dollars just to find the problem, not fix it! Maybe you should just sell your car "as-is"? But who wants a car that has an unknown mechanical issues?
DamageMAX wants your broken vehicle! DamageMAX buys ANY WRECKED, broken or problem vehicle "as-is". We even buy salvage title vehicles. Call 888-629-3127 or visit damageMAX.com today! Certified DamageMAX Buying agents are standing by 7 days a week to give you a FAST, FREE, NO OBLIGATION quote on your wrecked vehicle. Just send over pictures and we will make you an on the spot offer for your wrecked or broken vehicle. We can even get you the money the SAME DAY! If you decide to sell to us DamageMAX will even pickup your wrecked vehicle FREE of charge!
DamageMAX is the leading national buyer of damaged, broken and problem vehicles in the USA. For more information, visit www.damagemax.com and experience the DamageMAX Difference!